Teen Challenge of Philadelphia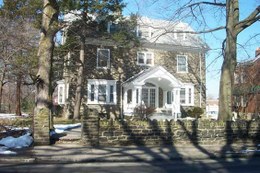 A faith based recovery ministry for adult men and women. A 12 month program, there is a one time admissions fee of only $750 for the year.
Christian

Free/Affordable

Three Months+
A one year Christian recovery rehab for adult men and women, housed separately. Residents must abide by a strict faith based code of living, and participate fully in the programming. Very low cost, part of Teen Challenge International, am evangelical Christian organization offering addiction treatment world-wide.
Contact Details
329 East Wister Street
Philadelphia, PA 19144
(215) 843-2887