Crawford House Halfway House for Women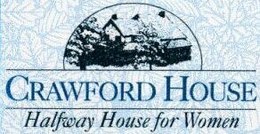 A free to enter 6 month therapeutic halfway house for indigent and homeless women. CARF certified, in Skillman NJ.
Women

Free Affordable

Certified

Three Months+
A free to enter sober living home for homeless or indigent women in Skillman New Jersey. Women must get a job after entry, and contribute part of their salary to the house. Therapy is offered, and women must attend 9 AA or NA meetings every week. A 6 month program.
Contact Details
P.O. Box 255
Skillman, NJ 08558
(908) 874-5153