Mountain Manor (Emmitsburg, Baltimore, Avery Road)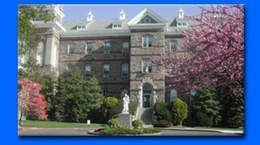 A number of residential rehab locations for men, women, teens, pregnant women, women with children and adults with co-occurring disorders. Detox is available, and Medicaid is accepted.
Certified

Men

Women

Teen

Medicaid

Detox
A large treatment services provider offering residential drug treatment to teens in Baltimore, men and women, dual diagnosis patients, pregnant women and women with children in Emmitsburg and dual diagnosis patients in Avery Road. Medicaid is accepted and medical detox is available. A long history of treatment services in Maryland. Residential teen programs offer schooling.
Contact Details
Teens
3800 Frederick Avenue
Baltimore, MD 21229
(410) 233-1400

Adult
9701 Keysville Road
Emmitsburg, MD 21727
1(800) 537-3422

Adult
14701 Avery Road
Rockville, MD 20853
(301) 279-8828