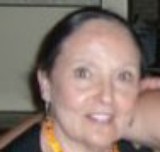 Dr.
Shirley
Herscovitch
Schaye
Licensed Psychoanalyst, PhD F.I.P.A.
Ask Her a Question
Office
Dr. Shirley Schaye
300 Central Park West
New York
,
NY
,
USA
10024
Contact:

212-787-7862
Treatment Offered
Therapy Orientation:

Psychoanalytic, Relational Therapy, Psychodynamic, Family/Marital Therapy, Coaching, Interpersonal, Family Systems Therapy, Eclectic, Play Therapy, Other
Age Focus:

Adults, Any age, Children, Teenagers
Specialities:

Anger Management, Child or Adolescent Issues, Divorce, Compulsive Disorders, OCD, Other, Anxiety or Fears, ADHD, Finding Your Purpose in Life, Gay Lesbian Issues, Child Assessments, Parenting, Women, Sex Therapy, Loss or Grief, Infertility or Adoption, Dissociative Disorders, Life Coaching, Trauma and PTSD, Personality Disorders, Relationship Issues, Eating Disorders, Depression
Treatment Modality:

Couples, Individuals, Families, Groups
Ethnicity:

Any Ethnicity
Sexual Orientation:

Any Orientation
Religious Beliefs:

Any Religion
Find me on:
Download Business Card
Life Is Worth Living Because...

"It's better than the alternative --- In all seriousness though, if one finds that they think life is not worth living they should seriously think about getting help from a therapist so that they could enjoy their lives."
About My Work

"As mentioned below in My Story, I do psychotherapy with adults, children and adolescents. I also consult with businesses and schools. I supervise psychotherapy students and teach a Continuous Case Seminar on how to do psychotherapy.
In addition, I am on two Boards --- my alma mater --- McGill University and on the Board of the Contemporary Freudian Society."
My Story

"Help resolve human conflicts wherever they exist — in the work force in schools, in families, between couples and in marriages (including divorce mediation).I also work as a consultant to schools. I deal with many different issues such as: bullying, learning disabilities and ADD/ADHD (I work with adults in this area as well).

Because of my post doctoral training in psychodynamic psychotherapy and years of experience, I specialize in getting to the root of conflicts which enables me to work with any person involved in human activity regardless of the setting — e.g., business, individual, family, marital, couple — Adult,child, adolescent — to identify the problem issues and help to resolve them.


I am a psychoanalyst ( which means that in addition to a PhD in psychology I have another 10 plus years of training. There is a concept that as a psychoanalyst, I need to deal with on a daily basis. All of us — you, me, your friends, everybody repeats their past. We internalize what went on when we are young and then merely repeat symbolically, if not literally what happened when we were growing up. If it was a good past — then no problem, we are repeating a good past. However, when the past was not good we repeat that too. We do not have the capacity to not repeat the past. So, one might ask, what should I do? None of us is capable of changing how our past influences the present. One needs someone who has the in-depth training to help them change their past so that they don't keep repeating it. All of us try to change the trauma we have experienced as children but low and behold, we merely repeat the past over and over with the hope of changing things but nothing ever changes. Only psychodynamically oriented treatment can help someone change the past."
Qualification
| | |
| --- | --- |
| Years in Practice: | 30+ Years |
| Graduated from: | National Psychological Association for Psychoanalysis and Contemporary Freudian Society |
| Year Graduated: | 1976 |
Remote Therapy
| | |
| --- | --- |
| Phone Counseling: | Yes |
| Online Counseling: | Yes |
| Technologies: | Skype |
Please use the contact form on this page to find out more about the provider's remote therapy options
Cost & Payment Modalities
| | |
| --- | --- |
| Avg Cost (session): | greater than $150 |
| Insurances accepted: | Out of Network |
Please verify costs and payment modalities before you arrange your first visit
Dr. Shirley Schaye's Most Recent Activity on Choose Help