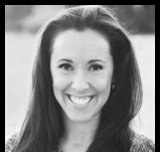 Katie
Brooks
Clinical Social Worker/Therapist, LCSW
Ask Her a Question
Office
Katie Brooks, Lcsw
285 N. El Camino Real
Encinitas
,
CA
,
USA
92024
Contact:

760-525-9565
Treatment Offered
Therapy Orientation:

Cognitive Behavioral (CBT), Solution Focused Brief Therapy (SFBT), Mindfulness-based Cognitive Therapy (MBCT), Family/Marital Therapy, Other, Eclectic
Age Focus:

Any age
Specialities:

Gay Lesbian Issues, Sex Therapy, Personality Disorders, Spirituality, Divorce, Compulsive Disorders, Trauma and PTSD, Life Coaching, Addiction or Substance Abuse, Mood Disorders, Parenting, Domestic Abuse or Domestic Violence, Anxiety or Fears, Impulse Control Disorders, Relationship Issues, Women, Loss or Grief, Eating Disorders, Depression, Finding Your Purpose in Life
Treatment Modality:

Couples, Individuals, Families, Groups
Ethnicity:

Any Ethnicity
Sexual Orientation:

Any Orientation
Find me on:
Download Business Card
Life Is Worth Living Because...

"Life is a precious gift full of unknown surprises. You never know when life will turn around or you begin to notice the smallest expressions of giving and recieving love."
About My Work

"I am a passionate Board Certified Therapist located in Encinitas, Ca. I am dedicated to building the bridge between mental and physical well being. Are you in pain from a recent divorce, having difficulty managing your relationships, or experiencing depression and anxiety? My counseling is based upon the idea that intense emotions are a symptom of an underlying challenge or transition. Depression might feel like the problem, but it is really the signal that there is imbalance somewhere within your life. For example, you would not continue to run if you could feel that your ankle was broken. The pain is the messenger that demands you to stop. Ignoring emotional discomfort can be just as debilitating and risks further damage. It doesn't matter if you are recently divorced, depressed, constantly worrying or struggling with loss, coming to a decision to address mental discomfort is brave and the first step to emotional freedom. Congratulations for making it to this website.

Upon our first meeting we will collaboratively assess the areas of your life that are causing pain or discomfort. This requires a comprehensive assessment of many areas of your life and a creative, non judgemental treatment plan will be devised with your help. I am interested in helping you to manage overwhelming feelings, make sense out of anxious and depressed states, uncover solutions to your problems, re-build the connection within your relationships, and guide effective planning for your future with LOVING KINDNESS.

I have a skillful approach that blends western psychotherapy (Cognitive Behavioral Therapy) and Solution-Focused Brief Therapy) with eastern methods of healing (yoga and mindfulness techniques) that will encourage you to engage both your mind and body. This organic whole person method of healing will guide you toward relating to yourself and others with understanding, acceptance, patience, flexibility, appreciation and joy.

Lastly, I believe that you have all the answers that you need in order to gain emotional freedom. I will help you to access these answers in a safe and compassionate way. Growth and healing can begin here."
My Story

"Please allow me to introduce myself. My name is Catherine Brooks and I am a Board Licensed Clinical Social Worker. I received a Bachelor of Arts Degree in Psychology and a Masters in Social Work with specialized focus on children, youth and family.

Due to the vast knowledge I have gained working within the behavioral health field, I am fully aware of the complex nature of all Axis I, Axis II and co-occurring disorders. I have vast experience within the geriatric community and I continue to treat this population. I led a partial hospitalization program treating adult and geriatric patients who suffered with symptoms such as Depression, Anxiety, Grief, Chronic illness, substance abuse, eating disorders and many more. In addition, from my work with the Department of Children and Family Services, I have extensive experience in treating abused children and families in crisis. I earned a prestigious scholarship from the Inter-university Consortium Program for a one year paid internship with focus on intensive training in cultural diversity (including LGBT community), family dynamics, child abuse, substance abuse, chronic illness/ grief, and domestic violence. I Worked collaboratively with LAPD stabilizing hectic environments, investigating crime/ abuse, and protecting at-risk children in immediate danger. I preformed crisis intervention with both parents and children, conducted risk and safety assessment of home, parents and environment, and managed custody disputes and child alienation cases.


Currently, I split my time between private practice, training with Phoenix Rising to facilitate yoga therapy with patients who suffer from trauma and eating disorders, and The Eating Disorder Center of San Diego. In addition, I volunteer my time as a Disaster Relief Specialist with the American Red Cross. Hope to meet you soon :)"
Qualification
| | |
| --- | --- |
| Years in Practice: | 8 Years |
| Graduated from: | Cal State University Long Beach |
| Year Graduated: | 2007 |
| Other Credentials: | Membership, CAMFT and NASW, 2003 |
Remote Therapy
Please use the contact form on this page to find out more about the provider's remote therapy options
Cost & Payment Modalities
| | |
| --- | --- |
| Avg Cost (session): | $120 - $149 |
| Accepts Insurance: | Yes |
| Insurances accepted: | Medicare |
| Accepts Credit Cards: | Yes |
Please verify costs and payment modalities before you arrange your first visit
Katie Brooks's Most Recent Activity on Choose Help