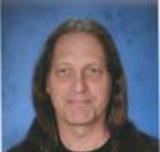 Dr.
Mark
N.
Abrahams
Counselor/Therapist, PhD, MTS, LMHC, NCC, CCMHC, MAC, NBCFCH
Ask Him a Question
835 Northeast 206th Street
Miami
,
FL
,
USA
33179
Contact:

305-653-4841
Treatment Offered
Therapy Orientation:

Hypnotherapy
Age Focus:

Seniors, Teenagers, Adults
Specialities:

Dissociative Disorders, Anger Management, Gay Lesbian Issues, Anxiety or Fears, Child or Adolescent Issues, Divorce, Trauma and PTSD, Addiction or Substance Abuse, Personality Disorders, Chronic Pain or Illness, Loss or Grief, Depression, Finding Your Purpose in Life
Treatment Modality:

Individuals
Ethnicity:

Any Ethnicity
Sexual Orientation:

Any Orientation
Religious Beliefs:

Any Religion
Find me on:
Download Business Card
Life Is Worth Living Because...

"It is, according to the Buddha, the most optimal form of existence in which to realize Enlightenment."
About My Work

"I consider myself first and foremost to be a philosopher of mind. My professional counseling credentials are vehicles by which I can practice my own version of Socratic midwifery, which is to say, not to lay an authoritarian trip on my clients, but rather to facilitate the birth of their own self-realization. The instruments that I employ in the service of such midwifery are derived from the disciplines of philosophy, religion, psychology, and hypnosis."
My Story

"Raised in a NJ suburb of NYC by liberal Jewish parents, I was free to explore the outer world, which was rich with fields, brooks, and woodlands. As a schoolboy I was also encouraged to experiment, and my first chemistry sets gave way to an expanding home laboratory in which I conducted many experiments in chemistry, biology, and LASER holography.

College brought a whole new variety of explorations. The physical, social, psychological, and spiritual processes that I became intensely preoccupied with in college fueled my passion for self-discovery. I entered and completed educations in a theological seminary and in graduate school.

These important stages of my development were just the beginning of my life. While love of learning has been my constant companion, I realized along the way that I had a need to share the process of self-actualization in order to help others. My particular contribution to the mental health profession of counseling draws from depth-psychology as well as from existentialist schools, from both Eastern and Western schools on the philosophy of mind. I am not a stranger to the physical disciplines of neuroscience, but the philosophy of counseling, based in education, rather than a medical model, does not treat the client as a patient. That is to say, despite physical correlates to states of mind, unhappy people should not be defined by whatever pathology from which they are suffering. The therapeutic assumption upon which I proceed is based on acknowledgement of the client's essential wholeness, not on a diagnostic term for his/her dis-ease. Individuals are NOT their disease."
Qualification
| | |
| --- | --- |
| Years in Practice: | 30+ Years |
| Graduated from: | University of Maryland |
| Year Graduated: | 1983 |
Cost & Payment Modalities
| | |
| --- | --- |
| Avg Cost (session): | greater than $150 |
Please verify costs and payment modalities before you arrange your first visit
Dr. Mark Abrahams's Most Recent Activity on Choose Help