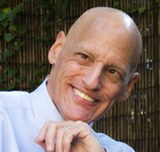 Zelik
Stewart
Mintz
Clinical Social Worker/Therapist, LCSW, LP
Ask Him a Question
Office
Zelik Mintz, LCSW, LP
31 East 12th Street
New York City
,
NY
,
USA
10003
Contact:

212-375-1303
Treatment Offered
Therapy Orientation:

Psychoanalytic, Relational Therapy, Solution Focused Brief Therapy (SFBT), Psychodynamic, Family/Marital Therapy, Coaching, Interpersonal, Eclectic, Gestalt
Age Focus:

Any age
Specialities:

Gay Lesbian Issues, Sex Therapy, Anxiety or Fears, Addiction or Substance Abuse, Parenting, Chronic Pain or Illness, Impulse Control Disorders, Relationship Issues, Loss or Grief, Depression
Treatment Modality:

Couples, Individuals
Ethnicity:

Any Ethnicity
Sexual Orientation:

Any Orientation
Find me on:
Download Business Card
Life Is Worth Living Because...

Is this your profile? Please log in to complete it.
About My Work

"Psychotherapy lays the emotional groundwork that leads to a more happy and satisfying life.

Many people think of psychotherapy, especially some kinds of traditional psychotherapy, as one-sided: the person in therapy talks and the therapist listens. But effective psychotherapy – therapy that heals – works because of the unique relationship that develops between the therapist and the person in therapy.

I provide an environment that, because it is safe and non-judgmental, allows the person in therapy to open up in new and often unexpected ways and to experience and express his or her deepest thoughts and feelings.

I use more than one therapeutic discipline, but my approach is ultimately tailored to the needs of the person I am working with. I help people become more emotionally self aware so that they can experience greater self-esteem and satisfaction in life, better deal with depression, and cope with the anxiety that so often interferes with their sense of well-being."
My Story

"EDUCATION:
Certificate in Psychoanalytic Psychotherapy, 2003
Psychoanalytic Psychotherapy Study Center, N.Y. N.Y.

Masters of Social Work, 1995
New York University, New York, N.Y.

Bachelor of Arts (Sociology), 1971
City University of New York, New York, N.Y.

CERTIFICATION / LICENSES:
Licensed Clinical Social Worker (L.C.S.W.)
Licensed Psychoanalyst (L.P.)

EMPLOYMENT:
Psychotherapist and Psychoanalyst
Private Practice
September, 1995 – Present
Treat a diverse population. Individuals and couples. Specialize in gay issues; HIV/AIDS; sexual addiction; substance abuse and other addictions; bereavement; parenting; chronic illness.

Social Worker, Supportive Care Program
St. Vincent's Catholic Medical Center, New York, N.Y.
June, 1995 – April, 2010
Social worker for individuals with life threatening illnesses, primarily cancer and AIDS. Provided ongoing, long term and brief treatment and counseling for individuals, couples, families and significant others in and outside of their homes. Facilitated support groups. Provided crisis intervention and entitlement coordination. Offered bereavement and caregiver counseling. Created psychosocial assessments. As an adjunct to New York University, functioned as a field supervisor for MSW students. Supervised, trained, and provided orientation for new social work staff. Part of a multidisciplinary team of nurses and psychiatrists and worked closely with individual medical and other health providers. Worked as an advocate and liaison with outside agencies.

Social Worker / Case Manager, AIDS Center
St. Vincent's Catholic Medical Center, New York, N.Y.
July, 1990 – June, 1995
Social worker / case manager for HIV/AIDS adult patients in the Infectious Disease Clinic and for HIV/AIDS infected children in the Pediatric/Family Infectious Disease Clinic. Provided ongoing individual, couple and family treatment and counseling, brief treatment, crisis and family intervention, entitlement coordination, substance abuse counseling, HIV counseling, AIDS education, and referrals to community resources. Created and implemented the intake system for the Infectious Disease Clinic. Conducted intake interviewing and created psychosocial assessments. Was part of a multidisciplinary team of medical providers, nurses, substance abuse counselors and psychiatrists.

Manager
Food Restaurant, New York, N.Y.
September, 1980 – July, 1989
Coordinated employee schedules and supervised restaurant operations.

Actor
September, 1980 – June, 1986
New York, N.Y.
Appeared in feature films and on stage in Equity showcase productions and community theater. Member of Screen Actors' Guild (SAG) and Actors' Equity.

Owner / Worker
Moosewood Restaurant, Ithaca, N.Y.
July, 1974 – July, 1979
Member of a collective that owned and operated a health food restaurant.

VOLUNTEER:
Crisis Intervention Worker
Gay Men's Health Crisis (GMHC), New York, N.Y.
February, 1984 – June, 1986
Served as a counselor and coordinator for PWA (People with AIDS) clients. Provided emotional support for clients through different stages of HIV illness. Acted as liaison between clients and GMHC, and between clients and their families and support systems in matters concerning legal, financial, social service and recreational affairs. Attended GMHC team meetings and reported on clients' progress, exchanged information and discussed issues of common concern.

References, work evaluations, and letters of appreciation available upon request."
Qualification
| | |
| --- | --- |
| Years in Practice: | 20+ Years |
| Graduated from: | New York University |
| Year Graduated: | 1995 |
Remote Therapy
| | |
| --- | --- |
| Phone Counseling: | Yes |
| Online Counseling: | Yes |
| Technologies: | Skype, FaceTime |
Please use the contact form on this page to find out more about the provider's remote therapy options
Cost & Payment Modalities
| | |
| --- | --- |
| Avg Cost (session): | $120 - $149 |
| Accepts Credit Cards: | Yes |
| Online Payments accepted: | Yes |
Please verify costs and payment modalities before you arrange your first visit
Zelik Mintz's Most Recent Activity on Choose Help