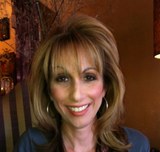 Meryl
DeLena
Clinical Social Worker/Therapist, LCSW
Ask Her a Question
Treatment Offered
Therapy Orientation:

Family/Marital Therapy, EMDR, Psychoanalytic, Cognitive Behavioral (CBT)
Age Focus:

Adults
Specialities:

Divorce, Mood Disorders, Trauma and PTSD, Other, Anxiety or Fears, Relationship Issues, Loss or Grief, Depression, Women
Treatment Modality:

Couples, Individuals
Ethnicity:

Any Ethnicity
Sexual Orientation:

Any Orientation
Religious Beliefs:

Any Religion
Find me on:
Download Business Card
Life Is Worth Living Because...

Is this your profile? Please log in to complete it.
About My Work

"I am presently a Military Marital Consultant. I have a Facebook page "Supporting Military Spouses and Their Relationships" as an educational and supportive forum for military spouses. I can also be reached on website contact page at www.meryldelena.com. I am a relationship writer for Army Spouse Magazine. I am a military wife of a disabled Veteran and have worked with the Army, Navy and Marine Corps since 2003."
My Story

"2. I am a Licensed Clinical Social Worker and Military Marital Consultant. I have over ten years case management and clinical and experience providing therapy to children and adults. I specialize in programs related to anxiety, PTSD, deployment issues and reintegration stressors for military spouses and families. My previous experience is with Sexual Abuse Trauma when I was the Clinical Director of the Kristi House in Miami, FL. A graduate of Florida State and Florida International Universities, I am a member of national and state mental health professional associations."
Qualification
| | |
| --- | --- |
| Years in Practice: | 15+ Years |
| Graduated from: | Florida International University |
| Year Graduated: | 1997 |
Remote Therapy
| | |
| --- | --- |
| Online Counseling: | Yes |
| Technologies: | Website or Facebook page |
| More Info: | www.meryldelena... |
Please use the contact form on this page to find out more about the provider's remote therapy options
Meryl DeLena's Most Recent Activity on Choose Help
1

Q & A Reply:

Facebook

Share on Twitter

07:45 - Sep 10, 2012

Positive Self Talk

Is there an online course or something where I can learn positive self talk techniques? I have a hard time with anxiety problems and I had a couple sessions with a therapist back in Oregon and she talked a lot about how I could counter the thoughts ...

2

Q & A Reply:

Facebook

Share on Twitter

03:57 - Mar 26, 2012

A concerned spouse: Wife has depression

My wife has depression. When I got to the bookstore I see there is a lot of books on self help for depression. I would like my wife to try something and I think she would also like to try something. But I think that if I get her to try something and ...