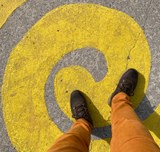 Sandi
Wiggins
Counselor/Therapist, LPC
Ask Her a Question
113 North Robinson Street, Suite 1
Richmond
,
VA
,
USA
23220
Contact:

804-366-1345
Treatment Offered
Therapy Orientation:

Cognitive Behavioral (CBT), Psychodynamic, Coaching, Interpersonal, Eclectic, Other, Humanistic
Age Focus:

Seniors, Teenagers, Adults
Specialities:

Anger Management, Gay Lesbian Issues, Life Coaching, Addiction or Substance Abuse, Thinking Disorders, Mood Disorders, Spirituality, Anxiety or Fears, Relationship Issues, Elderly Persons Disorders, Women, Loss or Grief, Autism, Depression, Finding Your Purpose in Life
Treatment Modality:

Couples, Individuals, Groups
Ethnicity:

Any Ethnicity
Sexual Orientation:

Any Orientation
Find me on:
Download Business Card
Life Is Worth Living Because...

"there are many opportunities for growth, success, change, fun, and happiness!"
About My Work

"I am a Masters-level trained counselor with over five years of experience helping people to understand themselves and to get in touch with their own resilience and ability to overcome obstacles. I work with individuals, couples, and groups of people. One of the things that makes me happy is helping people understand healthy relationship boundaries - a key to loving yourself and getting along with others. I work with people from many backgrounds but especially enjoy LGBTQ people, people who want to overcome poverty, and people who are on the autism spectrum (including the diagnosis formerly known as Asperger's Syndrome). I am also interested in personal spiritual development, faith communities, and rising above spiritual and religious abuse."
My Story

"I've spent my whole life becoming as young as I am now! Clever? Not really. When I was a younger person, I had many questions and difficulties. In fact, I didn't really find myself until I was in my 50's. Let me tell you a secret: every older person contains a young person. That's right: I actually do understand, because I've been a child, a teenager, and a young adult. At different points in my life, I wasn't sure I would make it. I'm here today to tell you that change is possible and everyone can have a positive and satisfying future."
Qualification
| | |
| --- | --- |
| Years in Practice: | 5 Years |
| Graduated from: | Virginia Commonwealth University |
| Year Graduated: | 2006 |
Cost & Payment Modalities
| | |
| --- | --- |
| Avg Cost (session): | $80 - $119 |
| Accepts Credit Cards: | Yes |
| Online Payments accepted: | Yes |
Please verify costs and payment modalities before you arrange your first visit
Sandi Wiggins's Most Recent Activity on Choose Help
1

Q & A Reply:

Facebook

Share on Twitter

11:57 - Jun 26, 2014

Helping Friends Who Fall on Hard Times

I am in Toronto for a conference and at an intersection while driving a homeless person came up to my window with a cup asking for change. I was shocked to recognize the man as an old high school friend. I had not seen him for 20 years and he has ...

2

Q & A Reply:

Facebook

Share on Twitter

11:09 - May 21, 2014

Lack of Pleasure & Prescription Meds

I broke my collar bone last week and got a 2 weeks supply of Percocet for my pain which is good since sleeping is torturously painful. I have been on setraline for 8 months for depression after I switched from fluoxetine which had unpleasant side ...

3

Q & A Reply:

Facebook

Share on Twitter

01:11 - Apr 27, 2014

Recovery From Addiction Isn't Easy

How long do you have to be able to not use drugs for before you can prove to yourself that you are not addicted? If you can easily not use for a week is this considered a long enough period of clean?