Russel E Blaisdell Addiction Treatment Center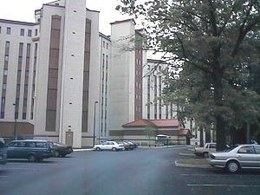 A NY state financed intensive drug rehab for adult men and women. Fees are assessed on a sliding scale based on income. In Orangeburg.
Certified

Free/Affordable

Detox

Medicaid

Insurance
Serving counties Delaware, Columbia, Dutchess, Greene, Orange, Sullivan, Ulster, Putnam, Rockland, Westchester. Residential drug treatment services for adult men and women. Free or very affordable billing for those in real need. A State of New York funded treatment facility. Medicaid and private insurance are also accepted.
Contact Details
Rockland Psychiatric Center Campus, Building 57
Orangeburg, NY 10962
(845) 359-8500