Narco Freedom Inc. Regenerations and Damon House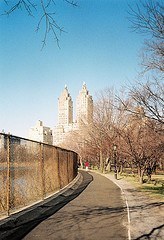 Narco Freedom Inc. has been providing substance abuse services in NYC for over 40 years. Now operating two inpatient programs. Regenerations in a 9 month drug rehab for women with children, and Damon House is a long term transitional living house for adults. Affordable services.
Certified

Men

Women

Free/affordable

Medicaid

Insurance

Three Months+
A community treatment services provider offering long term residential rehab for women with children, and halfway housing for adult men and women. Services are offered on a sliding scale based on income, and Medicaid is accepted.
Contact Details
info@narcofreedom.com
1154-1156 Dekalb Avenue
Brooklyn, NY 11221
(718) 443-7170