Greenhope Services for Women Inc.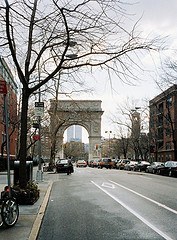 An affordable in and outpatient services provider, largely for poor women involved with the criminal justice system. Offering parole programs, crisis housing and alternatives to incarceration residential services to women only. Medicaid, insurance and payment assistance.
Certified

Women

Insurance

Free/affordable

Medicaid

Three Months+

Criminal Justice
Greehope runs residential alternatives to incarceration programs for women only. Women sentenced for drug offenses may be allowed to serve out their sentence in a therapeutic rehab as an alternative to prison. Greenhope will advocate for worthy clients in court. There are also parole "out of prison" transitional rehabs for women with drug issues, and crisis housing for women. All services are affordable, payment assistance is available, and Medicaid and private insurance are accepted as payment. HIV positive women are welcome.
Contact Details
448 East 119th Street
New York, NY 10035
(212) 369-5100