Gale Houses Inc. (Olson House + Gale House)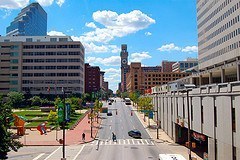 Four to 6 month residential sober living housing for men and women. 12 steps, vocational training and individual and group therapy. Affordable to all, in Baltimore.
Free/Affordable

Men

Three Months+

Women
Gale House for adult women and Olson House for adult men offer 6 month or longer residential recovery housing for those who have already completed some primary rehab treatment. All must abide by the rules of the house, stay sober and contribute a portion of their salary (all must work) to treatment costs.
Contact Details
Gale House
336 North Market Street
Frederick, MD 21701
(301) 662 2303

Olson House
608 East Patrick Street
Frederick, MD 21701
(301) 662-7003