The Women's Treatment Center (TWTC)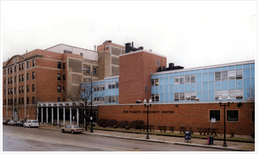 A community charitable addiction treatment organization in Chicago. Offering residential rehab to pregnant women and women with children, and recovery housing for graduates. No woman will be denied care for financial reasons.
Certified

Free/affordable

women

Medicaid

Insurance

Detox
Chicago based residential addiction programs for women. Women with children recover while living with their children, and pregnant women benefit from prenatal care and detoxification, allowing for the birth of drug free babies. Graduates of the programs may transition into recovery housing. All programs are affordable, and designed for equal access to all.
Contact Details
140 North Ashland Avenue
Chicago, IL 60607
(312) 850-0050