The South Suburban Council on Alcoholism and Substance Abuse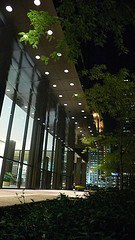 Running a 72 bed residential facility for adult men and women, no one will be turned away because of an inability to pay for services. An assessment and continuing evaluation process determines the length of residential rehab on a per client basis. At the completion of rehab, clients can be referred to supportive or other halfway housing if needed. Serving Chicagoland south.
Certified

Free/affordable

Medicaid

Insurance

Detox
An affordable 72 bed facility offering inpatient detox and drug and alcohol treatment to adult men and women, in seperate gender specific tracks. 12 steps based, no one will be denied services for a lack of money. Medicaid and insurance are accepted. Serving Chicago residents.
Contact Details
1909 Cheker Sq.
E. Hazel Crest, IL 60429
708-647-3333