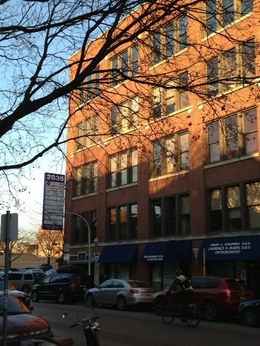 New Hope Recovery Center is an alcohol and drug rehab treatment center located in Chicago, IL.
New Hope Recovery Center provides Residential Treatment, Intensive Outpatient, Aftercare and DUI services. They also have a LGBTQI specific addiction treatment program entitled "New Hope With Pride."
We offer personalized, holistic treatment by examining the whole person: mind, body and spirit. Our small intimate setting caters to your specific needs and we provide place of support, nurture and safety leading to hope and healing.
We believe length of treatment directly impacts the chances for long-term recovery. For this reason we offer a variety of levels of care to better equip an individual to create the life they desire. Our caring and experienced clinical staff provides the emotional, physical and spiritual healing necessary to identify the core issues that underlie the addiction and in turn create an extraordinary life of productive, balanced sober living.
Treatments Offered:
Partial Hospitalization
Intensive Outpatient
Aftercare
DUI Services
LGBTQI specific programming
Emerging Adult
Detox: No
Patient Population: Coed
Payment Methods: Cash, Insurance (Private & Public) - Blue Cross Blue Shield, Aetna, Value Options
Contact Details
2835 N Sheffield Ave, Suite 304
Chicago, IL 60657
773-883-3916