Higgins House (Cathedral Shelters of Chicago)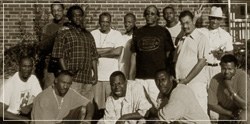 A long term residential addiction treatment program for homeless men, or criminal justice clients. Free or very affordable. Education, therapy and vocational and life skills training.
Certified

Free/affordable

men

Three Months+

Criminal Justice
Long term residential drug treatment for homeless men in Chicago. Education, vocational training and 12 steps, group and individual therapy. Free of charge to those in need.
Contact Details
207 South Ashland Boulevard Chicago, IL 60607 (312) 997-3144x237