Teen Challenge of Georgia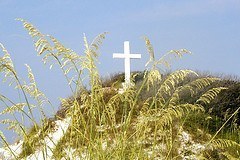 A number of residential rehab facilities offering long term inpatient care across the state. Christian based and very affordable programming for men, women, teen boys and teen girls.
Certified

Christian

Men

Women

Teen

Free/Affordable

Three Months+
Faith based and very low cost or free rehabs for men, women and teens, all across the state.
Contact Details
Teen Challenge Greater Athens (Teen Girls)
PO Box 81261
Athens, GA 30605
(706) 549-0055

Columbus Teen Challenge Center for Women (Adult Women)
2021 Sixth Ave
Columbus, GA 31904
(706) 323-5822

Columbus Teen Challenge Center for Girls (Teen Girls)
P.O. Box 2405
Columbus, GA 31902
(334) 855-3695

Middle Georgia Teen Challenge (Adult Men)
3729 Hwy 441 South
Dublin, GA 31021
(478) 984-5252

Prayer Mountain Boys Academy (Teen Boys)
PO Box 1000
Griffin, GA 30224
(770) 567-8180

Teen Challenge of Atlanta (Adult Men)
1753 Stephenson Rd
Lithonia, GA 30058
(678) 526-8640

Macon Teen Challenge (Adult Men)
1976 Houston
Macon, GA 31201
478-745-5688

Coastal GA Savannah Intake (Adult Men)
25 W 34th ST.
Savannah, GA 31401
912-341-0034

Stone Mountain Boy's Academy (Teen Boys)
2392 Rockbridge Road
Stone Mountain, GA 30087
770-498-4741