The Center for Drug Free Living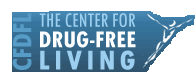 Rehab programs for pregnant and postpartum women, a Hispanic community based rehab for men and women (often those coming out of the criminal justice system) a rehab for men with co-occurring disorders and long term sober living housing for adult men and women. All programs are billed on a sliding scale based on client family income, and should be affordable to all in the community. In Orlando.
Certified

Detox

Women

Men

Free/Affordable

Dual Diagnosis

Insurance

Medicaid
An Orlando based community substance abuse treatment agency. Offering medical detox and residential rehabs for dual diagnosis men, pregnant/postpartum women and the Hispanic community. Long term and affordable transitional living housing is also available for adults. Payments can be made through insurance, Medicaid, or by self pay on a sliding scale.
Contact Details
Nueva Vida (Hispanic)
1405 West Michigan Street
Orlando, FL 32805
(407) 245-0020

Women's Residential Program (PPWI)
Confidential Location
Brevard County, FL
(321) 637-1866

Adult Men's Residential & Recovery Program
8301 East Colonial Drive
Orlando, FL 32810
(407) 249-6560

William R. Just, Sr. Center (Transitional Living)
1405 West Michigan Street
Orlando, FL 32805
(407) 245-0020