Hyde Park Counselling Center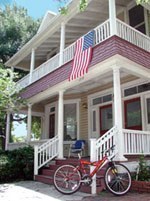 A women's only facility for the treatment of substance abuse and eating disorders. Comfortable environment and comprehensive therapies. In Tampa Florida, private pay and health insurance are accepted.
Certified

Dual Diagnosis

Women

Insurance
A pleasant facility for the treatment of dual diagnosis, addiction and eating disorders, for women only. 12 steps based, in Tampa.
Contact Details
207 West Verne Street
Tampa, FL 33606
813-258-4605