ACTS (Agency for Community Treatment Services)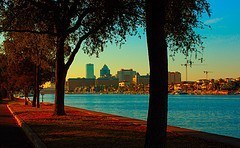 A non profit service organization coordinating mental health and substance abuse treatment programs for teens (as young as 10 years) and adults in the Tampa area. Services include adult and teen residential rehabs, and transitional living environments, as well as detox. All services are billed on a sliding scale basis.
Certified

Men

Women

Detox

Free/Affordable

Insurance

Medicaid

Dual Diagnosis
A comprehensive services provider offering mental health and addiction treatment services at an affordable price to those in the Tampa area. medical detox, short and long term residential rehab and transitional and supervised living, for men, women, teens and dual diagnosis patients.
Contact Details
4403 West Martin Luther King Jr Blvd
Tampa, FL 33614
(813) 246-4899