Teen Challenge of Arizona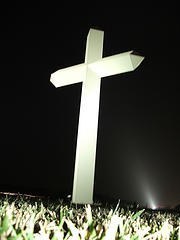 free or very affordable Christian long term drug and alcohol rehabs, across Arizona. Programs for adult men, women, women with children under 7 and teen girls. A state chapter of Teen Challenge International.
Christian

Men

Teen

Women

Free/Affordable

Three Months+
Teen Challenge of Arizona operates 5 residential drug treatment centers across the state and all provide affordable inpatient services. Strongly Christian programming.
Contact Details
Teen Challenge Home of Hope (Women & Women with children)
P.O. Box 10985
Casa Grande, AZ 85230
(520) 836-5030

Christian Life Ranch (Adult Men)
47819 N Fig Springs Rd
Phoenix, AZ 85087
(623) 465-7810

Greater Phoenix Teen Challenge (Adult Men)
P.O. Box 13444
Phoenix, AZ 85002
(602) 271-4084

Springboard Home for Youth (Teen Girls)
P.O. Box 5966
Tucson, AZ 85703
(520) 887-8773

Tucson Teen Challenge (Adult Men)
P.O. Box 77370
Tucson, AZ 85703-7370
(520) 792-1790