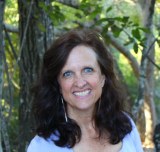 Katty
Coffron
Marriage & Family Therapist, MA, LMFT
Ask Her a Question
Office
Katty Coffron, MA, LMFT
1244 Pine Street
Paso Robles
,
CA
,
USA
93446
Contact:

805-975-8399
Treatment Offered
Therapy Orientation:

Family/Marital Therapy, EMDR, Family Systems Therapy
Age Focus:

Teenagers, Adults
Specialities:

EMDR, Relationship Issues, Depression, Anxiety or Fears, Trauma and PTSD
Treatment Modality:

Couples, Individuals
Ethnicity:

Any Ethnicity
Sexual Orientation:

Any Orientation
Religious Beliefs:

Christian
Life Is Worth Living Because...

"with some effort, it can be joyous and peaceful!"
About My Work

"I am goal oriented, so I have gravitated towards research based treatments that have proven track records.

I developed a specialty in EFT couples therapy because I get tremendous satisfaction when I am able to support a couple that was distressed, find connection, joy, and happiness in their relationships. I also believe that a good relationship can make a huge difference not just at home, but in life overall. With a secure, loving relationship, everything gets a little easier.

I developed a specialty in EMDR because I have found that most clients (and people in general) have experienced some form of trauma in the past, and EMDR is incredibly effective at helping individuals move past old hurts. It is amazing to watch the transformations that can happen in a person's emotions and perceptions in a short period of time."
My Story

"As a marriage counselor and EMDR therapist in Paso Robles, CA, 93446, I will work together with you to find resolution and begin a reachable path to your goals and dreams. If for any reason I cannot serve you, I will find you another marriage and family therapist, clinical social worker, or psychologist near Paso Robles, California, 93446, who can serve as a qualified psychotherapist in Paso Robles for you. Through seeking help in the form of marriage counseling and/or EMDR, I believe you are making a very important first step in the healing process, and my goal is to help you personally or connect you to the right Paso Robles, California therapist. As a couples therapist and individual counselor, I hold in high regard your dignitiy as a person, and uphold strong moral values in my practice. Please feel free to call to arrange for an appointment or initial consult. I do offer a free 20-30 minute initial consult in Paso Robles, 93446, to see if I am good fit for you."
Qualification
| | |
| --- | --- |
| Years in Practice: | 8 Years |
| Graduated from: | Santa Clara University |
| Year Graduated: | 2007 |
| Licensed?: | Yes |
| License issued in: | California |
| License Nr.: | MFC50027 |
| License Expiry: | Jan 2017 |
Cost & Payment Modalities
| | |
| --- | --- |
| Accepts Insurance: | Yes |
| Insurances accepted: | BlueCross and/or BlueShield, Victims of Crime, ValueOptions |
| Accepts Credit Cards: | Yes |
Please verify costs and payment modalities before you arrange your first visit
Katty Coffron's Most Recent Activity on Choose Help
1

Q & A Reply:

Facebook

Share on Twitter

10:35 - Jul 25, 2012

Meditation - Friend or Foe?

My son has problems with anxiety and he has been diagnosed with social and GAD. He has not found medications to be an effective answer. Over the last few months he has become increasingly interested in meditation. He went on a week long retreat at ...

2

Q & A Reply:

Facebook

Share on Twitter

02:06 - Apr 23, 2012

You have options when in a difficult job...

I have a job right now that I don't really like. Basically I am a new dad and my job demands that I be ready to work at any time, even evenings and weekends. The standard work week is probably close to 60 hours a week but it can be worse than this ...